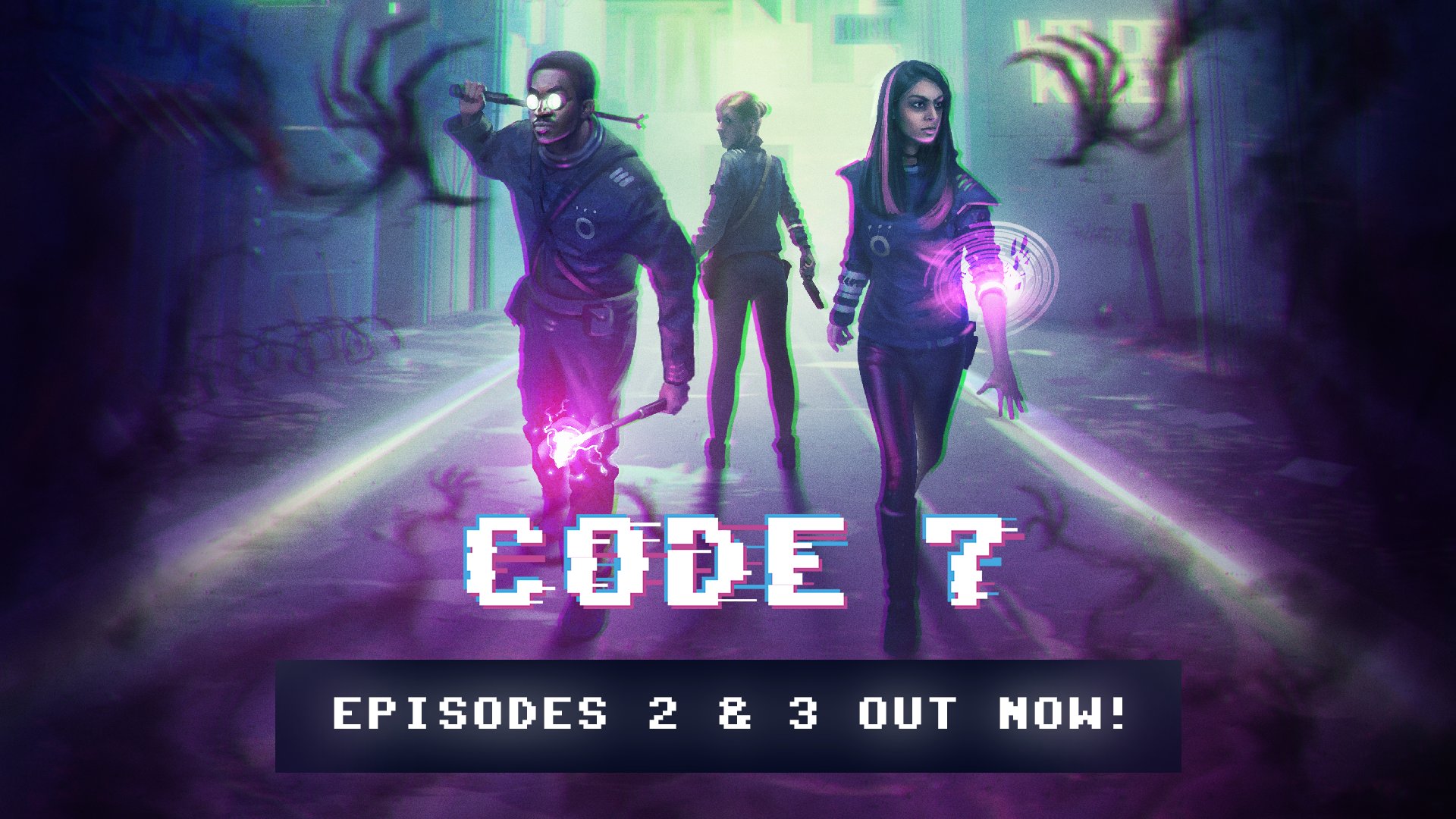 Code 7 - Episodes 2 & 3 Available Now
Good news! We releases Episode 2: Memory and Episode 3: Backdoor! The episodes continue the story of Alex, which leads them to New Berlin on Earth. The episodes features two new characters, the EIU agents Bear and Raven, who are investigating the mysterious phantom plague. New gameplay mechanics let the player program a little infiltration drone to move it through challenging air shaft puzzles, gather data about people to help Raven transform herself into them, and use the new navigation system to plan routes and distract guards with sounds.
The two new episodes include the German text version and the accessible mode for visually impaired players.
The pricing model for the game has been changed, since the scope of the game has increased tremendously. The originally planned 1.5 hours-long episodes are now around 4 hours long. The Complete season can be bought 22.99 USD. Players who already own the game, still own the entire season.
Additionally, we released a special Twitch-Mode for the game, that lets viewers vote for decisions, dialogue options and commands in the game and displays these as percentages for the streamer.
Files
code7_ep123_v7_linux.zip
1 GB
Apr 14, 2019
code7_ep123_v8_win.zip
1 GB
Apr 14, 2019
code7_ep123_v8_mac.zip
1 GB
Apr 14, 2019
Get Code 7 - Episodes 2 & 3 Available Now